Post your Gerber Technology product questions here on our forum! Start by selecting the category you need help with on the right hand side of the page; then, create your new post. One of our team members (or another forum member) will jump in and help.
AccuMark Tip of the Day - Defining Seam on Internal Cutouts
Kristin Ritter
Posts: 26
Gerber Staff

💛
Today's tip illustrates how seam allowance can be applied to internal cutouts in AccuMark's latest release, version 12. This enhancement enables the user to walk the sew line of the cutout to ensure an accurate fit.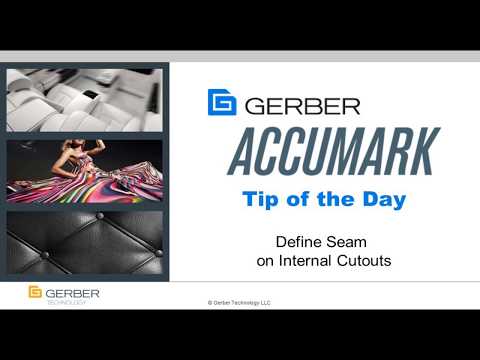 Tagged: