Post your Gerber Technology product questions here on our forum! Start by selecting the category you need help with on the right hand side of the page; then, create your new post. One of our team members (or another forum member) will jump in and help.
Gerber University: How Do I Locate Bundles of PLM Courses and Enroll on GerberU?
Erica Clendening
Posts: 70
Gerber Staff

💛
Go to
www.GerberU.com
. From the Home page, select the 'Course Catalog' tab. Make sure the 'Bundles' tab is selected, and you will be able to scroll through all of the bundled courses. You can search by category as well to see what is offered for each subject. 
When you click on a bundle, you will be able to see all of the courses included, duration, and pricing information. If you would like to register, select 'Enroll' in the top right corner.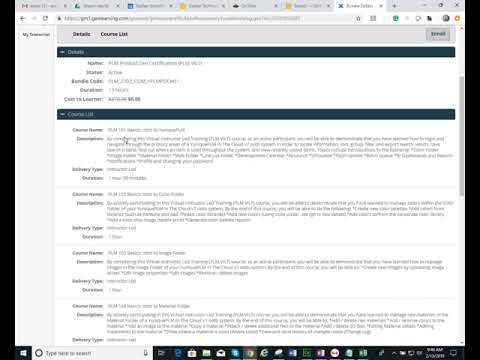 If you have any questions about Gerber University, please email 
[email protected]
Tagged: