Level up with a new series of AccuMark upgrade classes in GerberU! Our special series starts in December. Register now!
http://bit.ly/AccuMarkLevelUp
AccuMark Tip of the Day - AccuMark Explorer Preview Pane - Click & Apply
Sue Carrier
Gerber Staff

💛
See how you can easily set your AccuMark Explorer's - View - Preferences for the Preview Pane to your viewing pleasure with quick clicks. Choose the options that are best for you with WYSIWYG capabilities.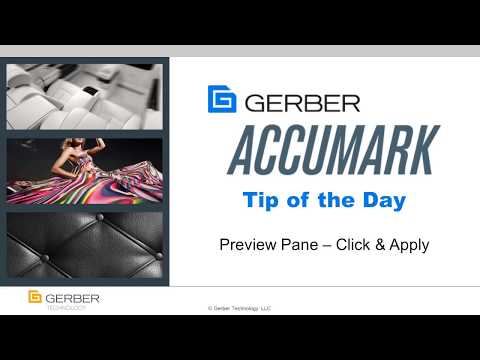 Tagged: